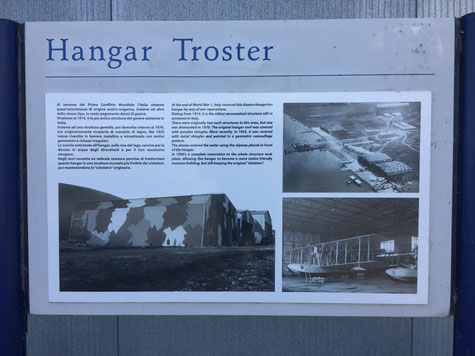 I visited the italy air force museum in bracciano , and see unknown italian aircrafts.
Special are the macchi racing seaplanes , with speed records.
And a very big SIAI SM-82PW "Marsupiale" three engine airliner.
It was very interesting and a must see when you stay at rome. 
https://www.jan-philipp.com/museum/italy-italy-air-force-museum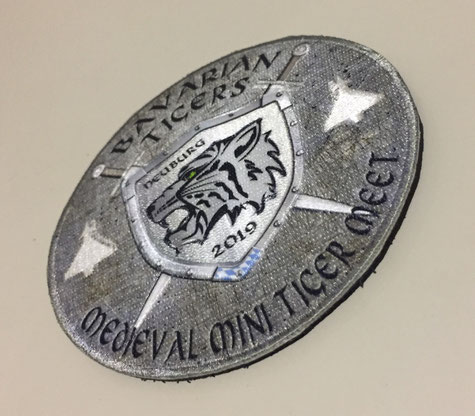 The TaktLwG74 Neuburg invited us to the annual spotter hour.
Some secret we did not know before were well kept , it was going to be a medieval mini tiger meet!
The organization was once again well done, there were drinks and food for all and a special stand for aircraft models and patches , so everything spotters were looking for. As highlights, there were seven eurofighter out-bounding with afterburner , led by two panavia Tornado's from TaktLwG51 Schleswig airbase.
Italy was represented by 4 Eurofighters , were two of them were painted with special livery.
The neuburg tiger as well as the anniversary typhoon "sixty years Bundeswehr of 2016" were also within. 
I personally can say , it was short but intense in the morning at ETSN airbase.
Special Thanks to the Bavarian tigers neuburg , the team of the TaktLwG74 Neuburg and the German Air Force.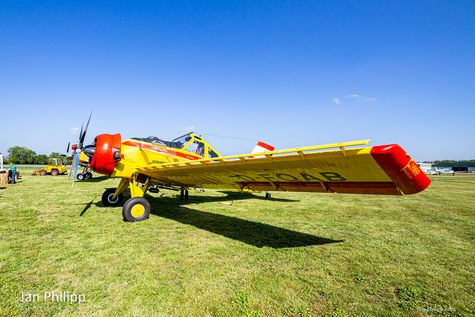 From May 17th-19th at the EDOI Airport /Bienenfarm Airfield 50km west of Berlin , it was time for the"Eastern Bloc Fly-In"(all former aircraft of the East Bloc) and some Friends from the other side.
On May 18th , I gained access to the apron of the airfield at perfect weather condition. I had the opportunity to see different models of the maker Yakovlev ,especially present the YAK52 which was a military training-aircraft of the former Soviet Union.
Further there was the Antonov AN2 a biplane aircraft from soviet times and a second one was coming in later that day.
As a highlight I shot the last unique airworthy exemplar of the PZL 106 AR Kruk here in Europe!
With the callsign D-FOAB/DDR-TAB.The owner Mr. Dieter Gehling told me the story behind it and how he become the owner. After the service for Interflug and the end of the Cold War , the aircraft were sold to Venezuela,but it was never paid and waited all parted and boxed in Anklam for the end of her life.
Mr. Gehling bought her for 2500DM(app.1250Euro) and restored her in 6 month with the original Interflug paint scheme and the historical GDR callsign.
It was very interesting for me and I ´m especially thankful to the team of the Bienenfarm Airport!
www.jan-philipp.com/airports/edoi-bienenfarm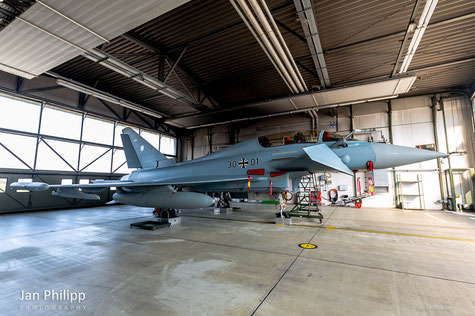 The TaktLwG73 Steinhoff invited us again for a Spotter day this year. An opportunity you can't miss.
The day started at 09:30 and ended 20:30 with a formation takeoff at nighttime of 5 Eurofighter typhoon , one with full afterburner.
At the beginning there was not much time , order received QRA!
The whole day was fully packed with action from one peak to the next. We were brought to one of the hangars, where suddenly the first Eurofighter of the Bundeswehr was parked, the 30+01!All in all a very exciting  and interesting visit with familiar faces. Special Thanks to the TaktLwG73 for the opportunity of that day.
                                                                                                                                         www.jan-philipp.com/military-air-bases/etnl-laage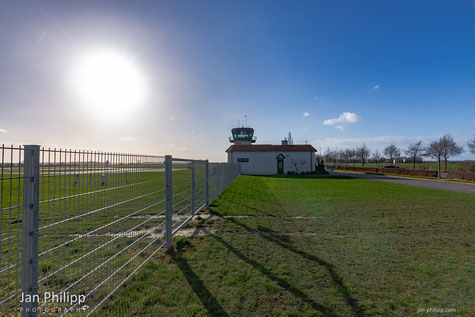 Das Team von der Ostsee Flug Rügen GmbH und dem Flugplatz Rügen ermöglichte uns einen kleinen Einblick in die Empfangshalle , das Geschäft rund um den Flughafen und in den Hangar mit den dort betriebenen Flugzeugen .
Neben Rundflügen werden auch Flugstunden und Flugausbildung angeboten.
Im Hangar steht auf Abruf eine Airbus H155 B1
der Northern HeliCopter Offshore Rescue GmbH.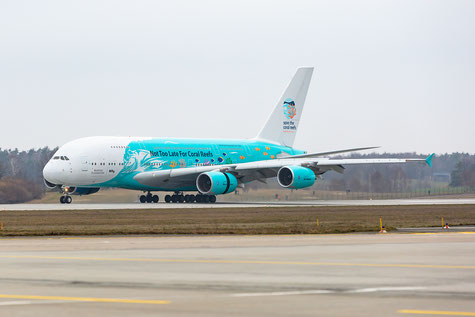 Am 02.03.2019 kam die 9H-MIP , eine Airbus A380 zum Check in die Elbe Flugzeugwerke EFW nach Dresden .
Seriennummer MSN 006 !
Dabei handelt es sich um eine ehemalige Maschine von Singapore Airlines mit der Reg. 9V-SKC und die erste Reg. war F-WWSC.
HiFly Malta , Tochtergesellschaft von HiFly , betreibt die A380 im WetLease .
Also rundum mit Checks und Crew , es fehlt allerdings noch ein Langzeitkunde , somit kam die 9H-MIP von ihrer Technikbasis LPBJ/Beja Portugal .
www.jan-philipp.com/airports/eddc-dresden
Trident Juncture Exercise 2018 kurz TRJE18,
ein Nato Großmanöver mit Norwegen als Gastgeber, was vom 25.10. bis zum 23.11. in und um Norwegen abgehalten wurde.
Wobei ein Angriff auf ein Nato Mitgliedstaat simuliert wurde und somit ein Bündnisfall eintrat.
Die Bodo Main Air Station war in der Zeit von 25.10.-07.11. ein wichtiger Teil der Hauptübung LIVEX.
Am 03.11. wurden wir eingeladen, auf die Bodo Main Air Station,
die Home Base der RNoAF 331 und 332 Squadron mit ihren General Dynamics F-16 Fighting Falcon.
Mehr unter :
www.jan-philipp.com/military-air-bases/enbo-bodo
Vom 08.-19.10.2018 fand in Laage eine Übung statt , die Main Operating Base (MOB). 
Eine Leistungsvergewisserung LVGEx18 mit Luftfahrzeugen aus Nörvenich , Büchel und Laage.
Das konnte ich mir natürlich nicht entgehen lassen und schaute mir das einen Tag lang an . 
Es war ordentlich Flugbetrieb und es wurde laut!
Mehr unter : 
www.jan-philipp.com/military-air-bases/etnl-taktlwg-73-s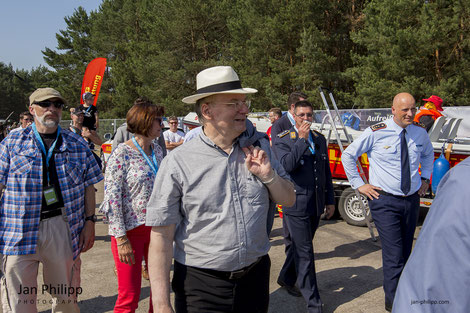 Heute war wieder Tag der Bundeswehr , an 16 Standorten , wir entschieden uns für Holzdorf/ETSH .
Hier wird aktuell der Ausbildungsflugbetrieb auf der CH53 gestellt .
Wir waren sehr erfreut den GhostTiger wieder zu sehen , nach dem Nato Tiger Meet in Poznan . 
Neben mehreren CH53 zeigte ein Tornado ein kraftvolles Display.
Im Bild und vor Ort , Ministerpräsident von Sachsen Anhalt Reiner Haseloff und der Inspekteur der Luftwaffe Generalleutnant Ingo Gerhartz  .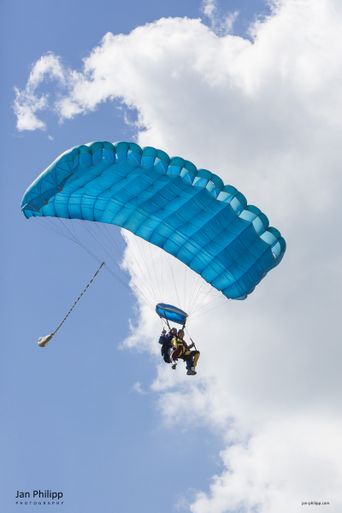 Heute haben wir uns mal zum Tag der offenen Tür beim Fallschirmsportclub NordOst 99 e.V. informiert wie es denn so abläuft , von der Theorie bis zum Tür auf und raus .
Also ich mache es nicht ! Wenn sich meine Frau entscheiden sollte gibt´s natürlich hier einen Bericht und Foto´s .